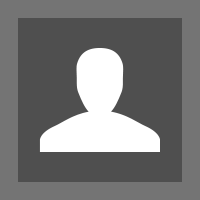 Filed by John DeVore

|

Jul 05, 2016 @ 1:57pm
You don't have to tell me having kids is hard work. I have a puppy named Biscuit. She sure is a handful! In the morning I have to walk her, then feed her. Later, my dog walker Orson comes and walks her and feeds her, and that night I have to feed her AGAIN. You're right, having a kid is hard work. But it's the most rewarding job I've ever had.
It's not easy having it all. I don't know how I do it. I have a full-time job, but I'm also the full-time dad of an adorable puppy. Luckily, I have help, like my dog walker Orson. He makes his own organic, gluten-free doggie treats. What would I do without him? Right?
Raising a puppy isn't the cakewalk I thought it would be. There is so much catch and tug of war and snuggles and naps and tug of war. It's exhausting. Sometimes I get frustrated with her because all she does is bark and roll on her back and beg for belly rubs. Yesterday I had to sternly say "NO" because she wanted to jump into my lap while I was on the computer. But then I looked into her deep brown puppy eyes and it's all worth it.