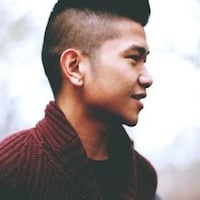 Filed by Keith Estiler

|

Feb 24, 2016 @ 5:18pm
Hey moms, stop what you are all doing and put those sippy cups down. Photos showing gross, moldy sippy cups have spread like wildfire on Facebook. Parents are pissed and they are pointing the blame at one specific baby products manufacturer: Tommee Tippee.
It all started when Marie-Pier S. L'Hostie from Montreal shared an image of her friend Simon O'kanada's Tommee Tippee cup. According to Buzzfeed, O'kanada wondered why his son "was getting sick," and so he decided to crack open the security valve of the sippy cup (later realizing that this was the only way you can find the hidden mold). Here's what he saw:
Concerned parents soon filled the comments section with their own photos showing mold they had found in their children's sippy cups.
Moreover, O'kanada's friend Penny Powell had also posted a bunch of nasty sippy cup photos. She wrote (translated): "Those of you with these cups pay special attention, he has washed it with his hands and in the dishwasher, etc., and the mildew has stayed anyway! Share it!"