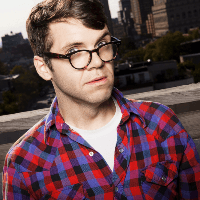 Filed by H. Alan Scott

|

Aug 12, 2016 @ 1:30pm
Food can be boring for kids who suffer from severe allergies. It can be even harder for their parents to come up with fun ways to get them to eat. But one dad is turning boring food into art... literally.
Adam Perry felt bad for his daughter who suffers from severe allergies. Her breakfasts basically consist of toast with coconut oil. Sigh. He told ABC7:
I started to feel really sorry for her that her breakfast was so boring every day, the same old two slices of white toast. So I started playing with toast to get her excited about her breakfast again and to make both the girls laugh when they came down to eat.
Each one of Perry's toast creations is made out of two pieces of toast.