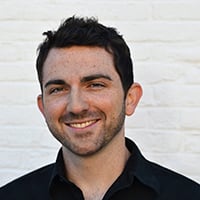 Filed by Chip Dwyer

|

Jun 23, 2016 @ 5:45pm
Arthur Brooks, 78, spent $900 on a full-page ad in Idaho's Coeur d'Alene Press newspaper in attempt to find his 48-year-old son Baron a wife. Using the blunt headline "Looking For a Wife," Arthur laid out some very old-fashioned requirements for the would-be wife that could only be written by an old man named Arthur. Poor Baron was unaware his father was going to do this, and told The Spokesman-Review he is now rightfully embarrassed:
I can't even describe to you how embarrassing and ridiculous this is. What am I supposed to do? He already did it. No sense in defusing a bomb once it's already gone off."
Poor Baron. This ad could have read "short older guy seeks younger, shorter, better-looking woman to stay at home with kids." Here's the full ad text:
My name is Baron Brooks. I am 48 years old, never been married and live in Salt Lake City. I am looking for a wife who is ready, willing and able to have children as soon as possible. I look just like my picture except I now have grey hair.

ABOUT YOU: You will probably be between the ages of 34-38 but that can be flexible. You will be attractive being height and weight proportional. Ideally, you will have no children from previous marriages but that is also flexible.