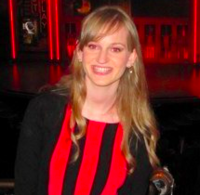 Filed by Orli Matlow

|

Mar 08, 2016 @ 9:50am
In the employment opportunities section of Christian Today, a dad put out an ad seeking a "Son-In-Law." And to make matters even creepier, the eligible bachelorette didn't know about it until she was tipped off in the comments section of her blog.
Rachel Stewart is described by her father as a "godly, gorgeous, athletic, educated, careered, humorous, travelled, bilingual, 26-year-old virgin," which sounds a bit unholy coming from dad.
Stewart wrote in a blog post, which has since been deleted, "At least it's appropriate they placed it in the Employment Opportunities section because putting up with this father-in-law's shenanigans is a full time job, without any paid vacation."
Though there is no paid vacation, the relationship will likely come with benefits (after signing the contract of holy matrimony, of course).
One commenter joked, "How many shekels would I have to give your father to have your hand? Or does he prefer land? Or livestock?"
Stewart, while rightfully annoyed by the ad, came to her father's defense, challenging one commenter to "view this from the perspective of a loving father with pure intentions to find the best for his daughter. This has nothing to do with money and everything to do with encouraging singles to seek first the kingdom of God."