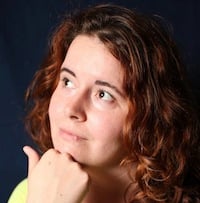 Filed by Aimee Lutkin

|

Oct 20, 2015 @ 4:00pm
Lovely bride Brelyn Bowman was recently married, and an important part of her wedding day was presenting her father with a "Certificate of Purity." Yes, that's what it sounds like. In her Instagram post below, Brelyn writes about this special moment she shared with her dad:
Another one of my favs! Dancing with my first love! I was able to present a certificate of purity to him signed by my doctor that my hymen was still intact. Also the covenant he gave me when I was 13. When you honor God, your life will automatically honor others! I love you daddy
Cool, cool, cool. Here they are dancing:
Brelyn's dad, Dr. Mike Freeman, is a Maryland pastor, so presumably this is a completely normal(?) aspect of a very religious family's celebration of a binding marriage contract. Here's a post from him with the certificate from a doctor stating Brelyn never engaged in any pre-marital stuff that might have broken her hymen, like horse-back riding or vaginal sex.