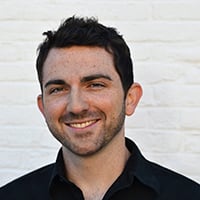 Filed by Chip Dwyer

|

Dec 02, 2015 @ 10:40am
This single dad decided to use his situation to take the family pictures he'd always wanted. Dads are truly shattering stereotypes these days, unlike previous generations of stern fathers who focused their time on working and angrily slamming car doors. Modern dads make incredible Halloween costumes, create edible and artistic school lunches, and sometimes let their daughters tattoo them. This dad decided to take the tradition of the family photo and make it much, much better.
The aviators for the entire family are fantastic, but the crimped 80s hair for the one daughter really brings this picture home:
He probably drives the girls to school on his motorcycle. And every morning, there's an argument over who has to ride in the sidecar. And instead of hugs when they get dropped off, fist bumps for everyone.