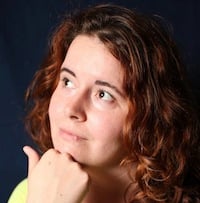 Filed by Aimee Lutkin

|

Nov 10, 2015 @ 5:15pm
The Rock smells what's cooking: a baby inside his girlfriend's belly. He and his singer-songwriter girlfriend Lauren Hashian announced they were having a baby in September and now they have an adorable update:
The caption reads:
I was raised by and live with amazing and strong women, so the universe felt we needed one more... IT'S A BABY GIRL!! THANK YOU guys so much for the awesome support and love you've [email protected] and myself from around the world. We're so grateful for this blessing and thrilled to share the news with y'all. #BringOnMoreEstrogenInOurHome#MeAndPuppyHobbsAreTheOnlyDudes
#2xProudPapaBear#JustOverHereMakingBabiesAndStuff#AndPalmingPregnantBellys
The Rock loves women! But, like, respectfully. He's posted in the past about how women in his family have influenced him, particularly his grandmother:
This is the couple's first child and if the pre-birth Instagrams are this cute we have high hopes for this content-uh, baby.