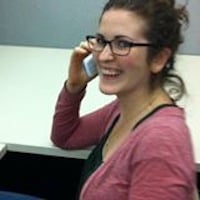 Filed by Shira Danan

|

Aug 14, 2015 @ 4:15pm
1. Horror.
"Oh dear god, what have we done?" I whispered as my husband pointed out the "Quiet Car" sign at the end of the aisle.
The Quiet Car, if you are not aware, is a feature offered by Amtrak to prove that they are the luxury rail option, not to be confused with sweaty, wifi-less, chewing-gum-covered New Jersey Transit.
Even on the weekend—we were traveling back from Philly to New York on a Sunday—a car is reserved in each train so that the most self-important Amtrak riders who aren't willing to pay for Business Class can have a place to loudly tell other people to be quiet because this is the Quiet Car.
Sitting there with a baby is a horrible faux pas, and we would never have done it, I swear, but we'd just walked through the entire train until we finally found two seats together. We'd spent ten minutes shoving our enormous toddler car seat, the separate cart we use to drag it around, a duffel bag, and a backpack into the overhead storage, taken our screaming kid out of his carrier and settled—sweaty and exhausted—into our seats, when my husband spotted the sign.