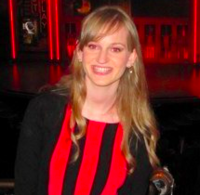 Filed by Orli Matlow

|

May 31, 2016 @ 11:24am
Air travel is brutal for everyone, but especially parents. Whether their breast milk is being mishandled or they have to coax their kids into coping with being in a big tin can in the sky, travel sucks for parents, and people are usually assholes about it. The odd time that a stranger is actually kind to a kid on a plane can't help but go viral, and the latest story is no exception.
A mom submitted to Love What Matters her story of traveling with her toddler daughter, and meeting a man who didn't throw a fit when the kid did.
She writes:
I had such anxiety about her airborne tantrums. Once before, I had had a very rude man tell me to 'shut that child up before I do' when my very tired infant would not stop crying. I choked back tears as I ignored his comment and continued to try to soothe my baby. It had traumatized me a bit and I vowed to never fly again after that.

But here I was. However, this time was different. The first hour wasn't too bad, but the tiredness and restlessness came on quickly after that. Much to my relief, the man sitting directly next to us seemed patient when she began to whimper and whine. I worked diligently trying to divert an outburst. But it escalated. Hysterical crying. My heart raced as I tried to ignore any irritated stares and eye rolls and focused on soothing her.

But then the man sitting next to us did something I didn't expect. He told me with a smile, 'You're doing great, mom.' He then suggested I switch seats with my daughter so that he could sit next to her. I agreed. Then he pulled out his iPad to show her pictures of his grandchildren. He opened a game and showed her how to play it. He talked with me about his life and asked me about mine. He helped occupy my daughter and soothed her when she fussed. He was so patient and loving.