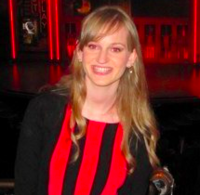 Filed by Orli Matlow

|

May 17, 2016 @ 2:20pm
These days, Jessica Coleman tries to keep her C-section scar a secret, much like how she kept her entire pregnancy. Coleman, a patient on E!'s plastic surgery show Botched, was still living with her parents at the time she was with child. Coleman's parents didn't find out about the pregnancy until it was over—meaning, the day her son was born—and the delivery itself was sadly far from smooth.
"When I would be watching TV, I'd be propped back in the recliner and next thing I know I see his foot pop out of my stomach, and I'm like, 'OK, let me switch positions,' because my dad would be on the other couch," she told the surgeons.
She didn't even tell the nurses and doctors at the hospital about the pregnancy when she checked in to deliver, and she ended up getting an emergency C-section.
Watch her tell the tale in a surprisingly giggly way, and the plastic surgeons' flustered faces.