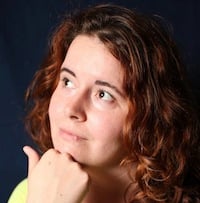 Filed by Aimee Lutkin

|

Dec 18, 2015 @ 3:50pm
In late November, Tanya Hayner Stewart of Springfield, OH, posted a short video of a trick she learned 30 years ago from her sister-in-law. Basically, you take half of a gift box (like the lid), then cut and fold it until it turns into a self contained smaller box. It's cool and weirdly satisfying to watch, especially since Stewart is so good at it and zips right through her efficient little demo. Maybe it's because Christmas is coming up, but everyone is just nuts for this woman and her box trick. Her video has been shared half a million times:
Wow! Throw out all your box bottoms immediately.