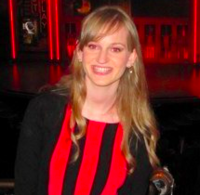 Filed by Orli Matlow

|

Jun 21, 2016 @ 5:15pm
Devon Berryann's Facebook post has gone viral for both accepting and celebrating her son, who happens to enjoy wearing nail polish. On Wednesday, Berryann shared a cute picture of her six-year-old son with a moving caption.
"My six year old son likes to wear nail polish. He likes to wear girls' clothes and tutus. He tells me about the boys he likes at school. He says he will marry them and adopt babies," she wrote, "Maybe he will outgrow it. Maybe not. I love and accept him for who he is. I always thought that doing that would protect him from the pain of hurtful words and bullies, and I didn't worry."
Berryann went on to write that her son has already experienced bullying at school:
A couple days ago he came home and told me again about kids teasing him at school for his nail polish, and for the first time ever I considered talking him into taking it off. Into hiding that part of himself. Because for the first time ever I was scared that he would be gunned down one night when he was out having a good time with his friends. In that moment I was so terrified that I wondered if it would be better to stop appeasing him. Then I remembered all the reasons I let him be who he wants. Because it makes him happy. Because nothing hurts more than seeing your child truly sad. Because pretending to be someone you're not to please other people only leads to self-loathing. To depression and to suicide. And that too made me afraid. Why do I have to fear for him because of what he likes and who he cares about? Aren't we past all this yet?