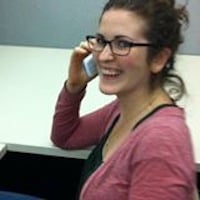 Filed by Shira Danan

|

Jul 28, 2015 @ 11:15am
Not surprisingly, celebrities are also better at breastfeeding than us.
Maybe there are ordinary women for whom breastfeeding is like this—beautiful, transcendent, a little taste of heaven on earth. For the rest of us, it's moments of serenity shattered by a sudden "chomp." At least these 9 celebs gave us something to look at on our phones while we nursed for hours...and hours...and hours.
1. Olivia Wilde

(via Glamour)
Actress Olivia Wilde shares a candid shot of her normal morning routine with son Otis. A more accurate version of the photo would include a forearm sprayed green with poo.
2. Alyssa Milano






A photo posted by Alyssa Milano (@milano_alyssa) on

Always have at least one person touching up your makeup, as actress Alyssa Milano demonstrates while nursing baby Elizabella.
3. Doutzen Kroes

(via Twitter)

Breastfeeding topless is so much more charming than wearing an awkward nursing top, as model Doutzen Kroes reveals while nursing her daughter Myllena Mae.
4. Jaime King







A photo posted by Jaime King (@jaime_king) on


Doctors recommend you protect your child from harsh lighting until 6 months. Actress and model Jaime King takes soft lighting very seriously.
5. Pink

(via Twitter)

If you need to up your breastfeeding photo game, take note of how rocker Pink expertly uses an Instagram filter to make her dressing room pic even more astonishingly beautiful.
6. Blake Lively









A photo posted by Blake Lively (@blakelively) on





Actress Blake Lively knows that the most demure breastfeeding photo contains no baby at all.