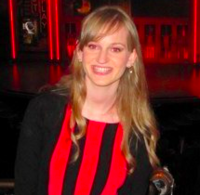 Filed by Orli Matlow

|

Oct 07, 2016 @ 9:10am
A mom in Pennsylvania has been charged with endangering the welfare of a child after allegedly insisting her 11-month-old son adhere to strict veganism, feeding him a diet of only nuts and berries.
Everyone knows that vegans are often annoying, but recent stories have shown that when imposing their lifestyle on a child, vegans can be dangerous.
Jerry Hawk brought his son to Children and Youth Services when he saw the boy had a severe head-to-toe rash, and CYS rushed him to the hospital.
The doctor on call told CBS Pittsburgh that the baby has suffered greatly as a result of the nuts and berries diet.
Brandy Hawk, Jerry's sister, told CBS Pittsburgh that the boy is doing much, much better now that he's getting nutrients in his father's care.
She also explained that the mother, Elizabeth Hawk, considered herself "an extreme vegan" and "was going to live on water and sunlight."
While veganism is noble, it's better that babies get the milk they need so they could grow up to brag about it on Instagram.