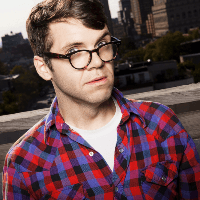 Filed by H. Alan Scott

|

Sep 06, 2016 @ 1:19pm
Who says all before and after photos have to show "improvement" that only means weight loss? Because this mom is proving before and after photos can also show "improvement," meaning love.
Laura Mazza, mother of 2 young kids, runs the mommy blog The Mum on the Run. She recently posted the above photo, with a powerful message accompanying it about body acceptance.
She writes about the woman she was on the left, when she was skinnier...
I took progress photos because it meant I was closer to be a weight where I would love myself. I ate no carbs, and barely any vegetables. Just meat. But I loved it because I was losing weight rapidly and the more bones that protruded the more I valued myself... But still I looked at this photo, this image of myself, like I was fat. There was nothing wrong with the way I looked. My body was mine.
And then the woman she is now, on the right, post babies...
On the right is me now. Stretch marks. A droopy belly button. Thicker, not many bones protruding, but more dimples that represent cellulite. People don't want to see this photo. All of a sudden it's not okay. It's not pleasing to the eye anymore. It's not a body to be admired... The scars and stretch marks and jiggly tummy is because I made humans. I ate a little more cake, I drank a little more wine.