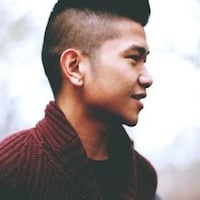 Filed by Keith Estiler

|

Mar 24, 2016 @ 4:25pm
On Monday, a mom who lost her child this year wrote an open letter to an actress who plays the Fairy Godmother at Disney World in Florida. In the Facebook post, Janice Murphy described her encounter with the actress who showed Murphy "kindness and compassion" when she and her husband visited the theme park. The Disney character wasn't aware, but a purple bear which Murphy brought over to the actress for a photo contained her daughter's ashes.
In the post, Murphy also talked about the moment she told the Fairy Godmother about the teddy bear. The actress hugged it and kissed its cheek as if it were one of the kids in the park who desired to meet her.
"You may not ever see this, and even if you do, you may not remember us," said Murphy. "But I will always remember you, and how you hugged and loved on my daughter as if she was like any other child. You helped me feel her spirit in a place she was never able to visit while alive."
According to Cosmopolitan, when Murphy's daughter Analiese was born, she passed away minutes later from brain and heart defects—Murphy described it as a "rare chromosomal disorder" in her WordPress blog.