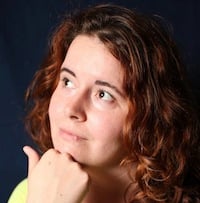 Filed by Aimee Lutkin

|

Oct 26, 2015 @ 4:48pm
A mom was flying on a plane with a one-year-old from Atlanta to Wichita. Anyone who has ever flown with a child knows the potential for disaster is high, but this mom actually had a good experience, courtesy of Sergeant Robert Bolin. It was so good, she even took the time to write to the Wichita Police Department where Sgt. Bolin works in recruitment and teaches defensive tactics. They shared her letter in this viral post:
It reads:
I just want to say thank you to one of the kindest men I have ever met. Sergeant Robert Bolin, of the Wichita Police Department, was seated in the same row as my son, Jude, and I today as we flew from Atlanta to Wichita. Once we took off, my one year old became antsy and began trying to climb to Sgt. Bolin's window seat from where we sat near the isle. Without hesitation he welcomed Jude onto his lap. Multiple times during the flight he held Jude and let him look out the window. He also never complained about the numerous toys/cups/magazines Jude continuously threw on the ground, but would, instead, reach to grab them for me each and every time. After the flight, Sgt. Bolin, happily volunteered to help me take my luggage and car seat to the rental car counter.
To Sergeant Bolin: Thank you for your kindness today. I was so nervous that Jude was going to bother you, but you just seemed to enjoy him. Thank you for your help, on and off the plane. Thank you for making my first time traveling alone with an infant quite enjoyable. Your kindness will not soon be forgotten.