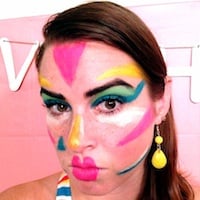 Filed by Ashley Bez

|

Jul 05, 2015 @ 3:14pm
Princess Charlotte was baptized and people got very excited about it.
Princess Charlotte after her christening at the Church of St Mary Magdalene #Sandringham today pic.twitter.com/xxV10WNBBH
— Kensington Palace (@KensingtonRoyal) July 5, 2015
What is more American than losing your mind over a tiny foreign baby? Nothing! Princess Charlotte was out doing her thang, you know, having a christening ceremony at St. Mary Magdalene Church in Sandringham in front of hundreds of adoring fans and photographers.
See photos of Princess Charlotte in her christening gown—along with Kate, William, & George http://t.co/M0OGPZnSSw pic.twitter.com/sA4tHW8RTM
— VANITY FAIR (@VanityFair) July 5, 2015
The young princess managed to stay very calm and collected even though she was getting a lot of attention. Probably because she's a little baby and has no idea what is going on around her.
LITERALLY the cutest pic of Prince George EVER. (Yes, that's the correct use of literally...) http://t.co/Yeiqml8RDy pic.twitter.com/2uQBTP45ko
— ELLE Magazine (US) (@ELLEmagazine) July 5, 2015
Even Charlotte's older brother George thought, "Wow, my little sister is one chill baby." Anyway, Happy 4th of July!