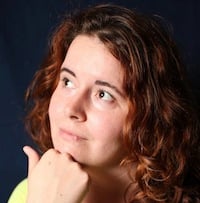 Filed by Aimee Lutkin

|

Aug 19, 2015 @ 1:40pm
Now that I think about it, I kind of miss my mom too.
The first day of school brought mixed emotions for many students, including 4-year-old Andrew Macias, who spoke to us on his way to pre-kindergarten on Tuesday. When we asked Andrew if he would miss his mother during his first day at City Terrace Elementary School, the young man firmly said, "No." He paused a second and then began to tear up. Seconds later, Andrew's mom gave him a hug off camera.Andrew was among thousands of LAUSD students who filled classrooms Tuesday morning as summer vacation officially came to an end. Read KTLA's story here: http://ktlane.ws/1UQGTUH

Posted by KTLA 5 News on Tuesday, August 18, 2015
Poor little dude. Getting blindsided by feelings on the news is bad enough for adults, but for a 4-year-old with no coping skills it must have been brutal. Just to be clear, he does not deserve to be mocked at all. But he will be. It's school, it's on the Internet, and he's crying about his mommy! Let's just hope the robots take over and everyone is too busy fighting hand-to-hand for the last reserves of potable drinking water before Andrew Macias hits puberty. Then he'll never have to contend with the teasing of his prepubescent peers.