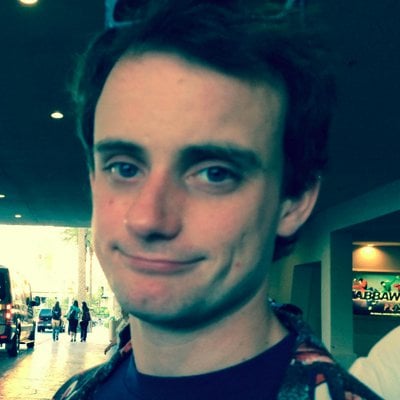 Filed by Johnny McNulty

|

Sep 16, 2014 @ 5:20pm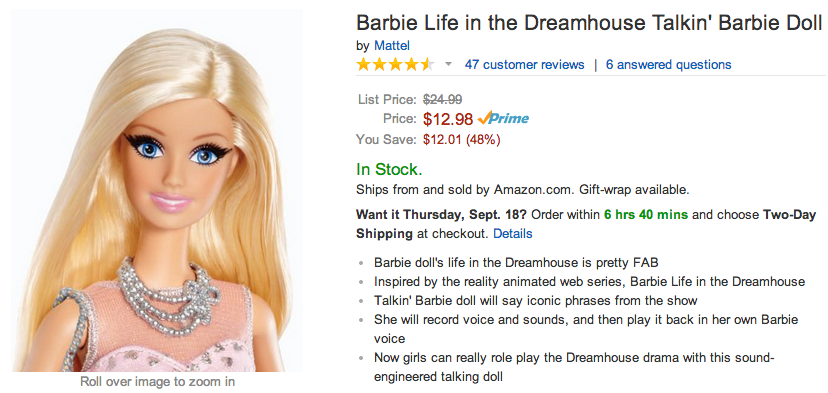 I'm a Barbie girl in a Barbie world. What the fuck are you going to do about it?
A 25-year-old Welsh mother named Talina Evans was shocked to overhear the kind of language that was being used in her daughter's playtime with a Barbie doll. Except it wasn't Talina's 7-year-old daughter Demileigh who had developed a potty mouth, it was the doll. The figurine in question was a Talkin' Barbie, which has several buttons on her belt that can produce different phrases. Unfortunately, one of those phrases appears to be "What the fuuuuuuuck?" Unless, of course, this mom and the British tabloids are blowing this whole thing out of proportion and it's saying something else (see at bottom).
This particular Talkin' Barbie is based on the Barbie from the doll's webseries, Barbie: Life in the Dreamhouse, which is real and should make you feel 1000 years old. The toy was given to Demileigh by her grandfather. "She had wanted the doll for a while," Talina explained, "so my dad bought it for her" from the local Home Bargains store. Demileigh "loved it" and had "been playing with it constantly ever since."
Not anymore, though. "We've taken it off her now. We just told her that the doll had been bad and was swearing so it had to go," said Talina, who apparently thinks that this explanation will not confuse her daughter later in life. "She was disappointed, of course, but she understood that it is wrong to swear and so the doll had to go."