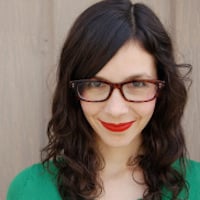 Filed by Meg Favreau

|

Jul 28, 2016 @ 8:00am
In a move that should surprise no one who's met a li'l Arya or Kylo, there has apparently been an uptick in Pokémon-related baby names since the release of Pokémon Go. According to a press release from BabyCenter (via Perez Hilton), there's been a rise in the names Roselia, Eevee, and Onyx for girls; and Ivy, Shay, and Ash for boys. Because nothing says "new bundle of joy" like being named after a horrifying rock snake:
Sorry, Onyx. But you're mad creepy.
In the press release, Linda Murray, BabyCenter Global Editor in Chief, said "Parents are always looking to pop culture for baby name inspiration and, right now, it doesn't get hotter than Pokémon Go." Apparently she couldn't come up with a more generic statement.