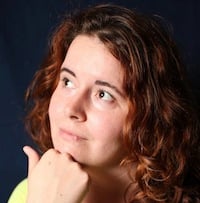 Filed by Aimee Lutkin

|

Mar 17, 2015 @ 12:34pm
Look out for the opinions flying in your face.

Not how we want to picture the DC heroine. (via Comic Book Resources)
The cover is a variant, meaning it was commissioned separately from the content of the story or its creators. It's just one artist's mind riffing on important themes in the Batgirl canon. The piece refers to an old comic called The Killing Joke, in which the Joker shoots Batgirl in the spine, paralyzing her, then sends pictures of her naked, injured body to her father, Jim Gordon. It's a famous storyline, but one that has received a lot of criticism for how it sexualizes violence. The illustration brought them up again:
The BATGIRL team (and @DCComics) has worked really hard to make this book for new female readers. This is inconsistent. #ChangeTheCover
— Matt SantoriGriffith (@FotoCub) March 14, 2015
The hashtag #ChangeTheCover popped up on Twitter and DC decided to cancel the variant. Even the artist, Rafael Albuquerque, was on board with the cancellation, telling Comic Book Resources:
"For me, it was just a creepy cover that brought up something from the character's past that I was able to interpret artistically. But it has become clear, that for others, it touched a very important nerve."
Cool! That should be the end of it, right? Nope.
DC also released a statement, saying:
"Regardless if fans like Rafael Albuquerque's homage to Alan Moore's THE KILLING JOKE graphic novel from 25 years ago, or find it inconsistent with the current tonality of the Batgirl books - threats of violence and harassment are wrong and have no place in comics or society."