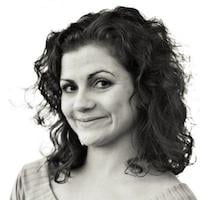 Filed by Jill Morris

|

Mar 17, 2015 @ 12:32pm
Women's History Month celebrated through history's great marital contracts.
Pocketwatch, a sketch team previously featured here for their hilarious response to the NFL's mounting problems last September, has done it again, and, by "it," we mean "made us laugh" despite our unrepentant desire to sit frowning at our glowing rectangles.
This week, the pop culture and political sketch team takes on the sad fact that historically important women are often celebrated more for whose ring they are wearing on that finger than what they've accomplished with their pumped-full-of-grey-matter organ.

If you've got two minutes and 48 seconds to spare, check it out. If you don't have 168 seconds, you're spending too much time watching 9/11 truther videos. Either way, you deserve a break, buddy!