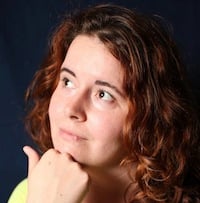 Filed by Aimee Lutkin

|

Nov 06, 2015 @ 6:08pm
In a partnership with the campaign It's On Us, College Humor put out this PSA about sexual violence on campus. It features a lot of familiar faces, most of which have been on New Girl. It's a funny comparison, a popular tactic for instructive videos on the ways people talk about sexual assault, but it's also a bit of a mixed metaphor. The guys are being attacked by a bear, but the guys also need take responsibility and speak up about being attacked by a bear… soooo if women are being sexually assaulted, then women need to speak up about being sexually assaulted? Yet it seems like the campaign is largely targeting young men and asking them to come forward and support women. It's confusing! Just watch Jake Johnson get attacked by a bear, and you'll see:
Not surprisingly, comments on this video have been disabled.