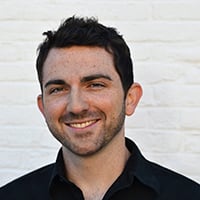 Filed by Chip Dwyer

|

Oct 09, 2015 @ 1:40pm
A guy in a T. rex suit training on American Ninja Warrior obstacles is just what you need to start your weekend. He does a great job, considering he now has a giant head and little arms. Sure, the video could have included a small glass of water rippling in the beginning to foreshadow the appearance of the mighty creature. But it's also fun to go straight to literal and figurative beast mode. If enough people put on T. rex suits and did CrossFit in LA, it would catch on and become the new fitness fad.
This is exactly what Jeff Goldblum prophesied in Jurassic Park. God creates dinosaurs. God destroys dinosaurs. God creates man. Man destroys God. Man creates dinosaurs. Dinosaurs train for American Ninja Warrior. Woman still inherits the earth.