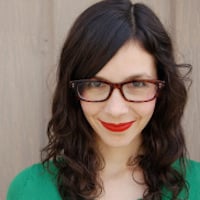 Filed by Meg Favreau

|

Nov 25, 2015 @ 12:25pm
The problem with Thanksgiving is that it's too long. Seeing your family is great for an hour, but after the small talk runs out, things can quickly devolve into politics and passive-aggressive claptrap. When the shit hits the fan with your family this Thanksgiving, diffuse the tension by showing your relatives these videos, scientifically proven* to get results.
1. This kitten trying to ride a dog.
Everyone can identify with this underdog undercat, even your aunt who came from a rich family and whose idea of "hard work" is going to a Trader Joe's on a Sunday.
2. This pug dancing to "Hotline Bling."
https://www.youtube.com/watch?time_continue=14&v=HeJeTHjGRns
Plus, after you spend 25 minutes trying to explain to your parents what "a Drake" is, everyone will feel hip and in the know.
3. This baby that's STOKED to see a cat.