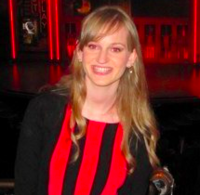 Filed by Orli Matlow

|

Sep 08, 2015 @ 12:45pm
Can't make any blanket statements about this.
The childhood blanket of an 18-year-old Temple University freshman, Brooke McGlade, was tragically declared missing last week. The city of Philadelphia is now united in search of this beloved item. It was last seen on a local train on Thursday evening as Brooke was headed home for the weekend. Pooh Blanket was last seen in the company of some laundry and a phone charger in a reusable Marshalls' bag, all potentially bad influences on Pooh Blanket away from the supervision of Pooh Blanket's owner. Brooke describes her emotional roller coaster:
"I was shocked at first. I immediately started crying in the car to my sister then I called my mom right away and told her. My mom was like which bag was it my expensive laptop? And I was like no it's worse. It's my Pooh blanket."
Teen in Tears! Brooke is desperate to find her Winnie the Pooh Blanket. Yes, her Winnie the Pooh Blanket. Brooke is...

Posted by FOX 29 on Monday, September 7, 2015
With all that is going on in the world, we're glad that the media's attention and resources are being used for this important cause. If you have any information with regards to the whereabouts of this blanket, please alert the authorities. We pray for Pooh Blanket's safe return home.