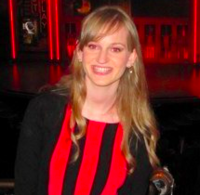 Filed by Orli Matlow

|

Jun 06, 2016 @ 12:30pm
Sunday night was the Miss USA pageant, and Miss District of Columbia, Deshauna Barber, took the cake (well, there probably wasn't a cake for the beauty queens). A girl named Mary was PISSED, because she's bad at both geography and spelling, thinking that the District of Columbia meant the South American country, Colombia.
With near-Trumpian fervor, Mary went on about how Columbia/Colombia is a different country, not in the USA. She comes off just as educated as your average pageant contestant.
A video chronicling her stupidity was posted on Twitter by her "friend." The clip had over 11,000 retweets and 13,000 likes by Monday afternoon.
The pageant watcher was shocked to find out what the DC of Washington DC stands for, so as long as this isn't staged, educating the masses should probably be Miss USA's first order of business.