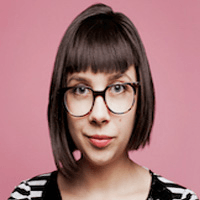 Filed by April Lavalle

|

May 26, 2016 @ 4:14pm
A bunch of entitled people with nice cars decided to disrupt a Toronto restaurant after they were refused a seat. Although it is unclear why this group was refused seating, after you watch this video of how they reacted, you might come up with some theories. When you are a child, a tantrum may have involved kicking and screaming. When you're a rich adult, your tantrum might look something more like this.
This video was uploaded to YouTube with the title "Lambo rev's outside restaurant after denied table Part 1." Yes. Unfortunately that means that there is a part two. Spoiler alert, it is another low-quality video of a bunch of bratty man-babies revving their engines.
Presumably, the people involved with causing the ruckus probably filmed their figurative dick measuring contest to seem cool, but it totally backfired when the video was posted on Reddit and people were not impressed with their behavior.