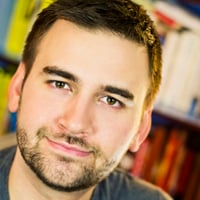 Filed by Dan Wilbur

|

Jul 17, 2015 @ 11:08am
Finally, an R&B video that answers the question: what if The Lonely Island guys weren't funny?
"Sexy Motha" // Hit RECord On TV"Because a woman with a child always drives me wild...."We collaborated with The Gregory Brothers on this Hit Record On TV music video for our episode 'RE: Your Mom.' It airs this Fri. at 10pm on Pivot.Thanks again <3J
Posted by Joseph Gordon-Levitt on Wednesday, July 15, 2015
It's a message we can all get behind: Moms are hot. I think we're all in agreement that most moms are sexy since it's a near biological necessity: you get pregnant from sex. There must be at least a few men out there who like having sex with women ready to bear children, otherwise how are so many people pregnant? This video's message is so needlessly redundant that I'm starting to wonder if the creators of this music video have ever had sex before. They seem to be trying too hard to convince us they actually have.
Even though we're all on the same page about this video's message, it's awful. They managed to take something we all love, and squeeze the fun out of it. The only good thing about the video is that I get to describe it using a word I rarely get to use: "tartingles" (It's the feeling of embarrassment you experience for another person). Watching this video is like watching a middle schooler do stand-up for the first time at a talent show and bombing in front of his extremely fuckable parents.