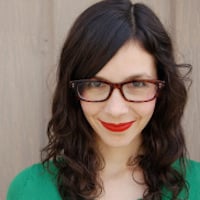 Filed by Meg Favreau

|

Jul 06, 2015 @ 10:00pm
This rap video created by UK's Department of Work and Pensions has the same level of cool your D.A.R.E. officer had when he tried to pretend he was a drug dealer.
You might've seen this terribly awkward rap about pensions before — the UK Department for Work and Pensions originally released it in 2013. It's laughably uncomfortable. But what's notable now is that the DWP apparently thought it was so good, they re-released it today in conjunction with a new awareness campaign. That's right — not only did they make it in the first place, but two years later, they're like, "Yeah, this is still super awesome."
Why do companies and government organizations still think that creating raps is a good idea? It's as if they don't know any real young people, but think that the following statements are totally true:
1. Young people love rap music.
2. Young people love watching videos on the internet.
3. Making a rap video with the information we need to get across is the best way to connect with young people, who will definitely think we're way cool.
It's totally working guys. In fact, when Jay-Z heard this hot rhyme, he said that he had to dedicate his entire next album to pensions because this video was just that awesome.