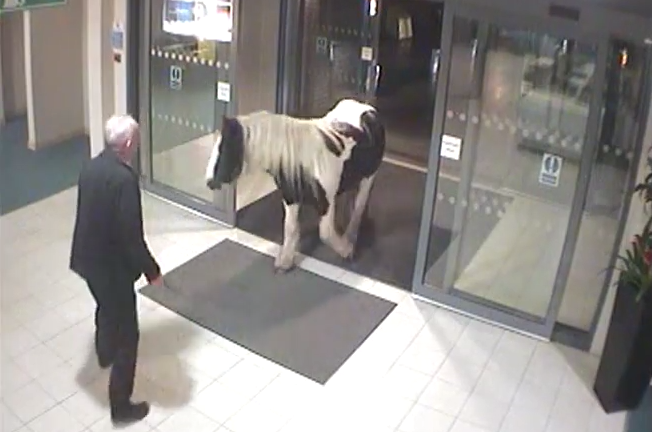 "Ye have no business here, horse. This is people law!"
Earlier this week, a Gypsy Cob horse apparently mistook a human person police station in Winsford, United Kingdom for a equine police station, which is something I assume they have in England. 
However, after casually walking right on in through station's sliding glass doors, the horse was informed of its error and was promptly led back outside where an officer presumably pointed the way toward the Horse Constable's office. 
(by Dennis DiClaudio)