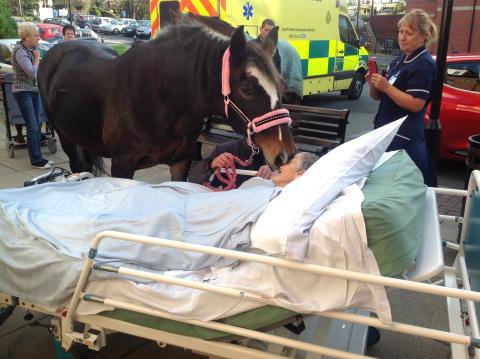 Nope. I can't handle this. Gotta go put some waterproof plastic over my keyboard.
Hold it together, people. We will get through this.
Sheila Marsh was an animal lover who passed away this week from cancer at the age of 77. Just hours earlier, though, her daughter Tina and the staff of the Royal Infirmary in Wigan, England, moved heaven and earth, and most importantly a horse, to grant her dying wish. Realizing that Sheila's condition had deteriorated, Tina brought the horse that her mother had raised from a foal for over 25 years, Bronwen, to say one last goodbye.