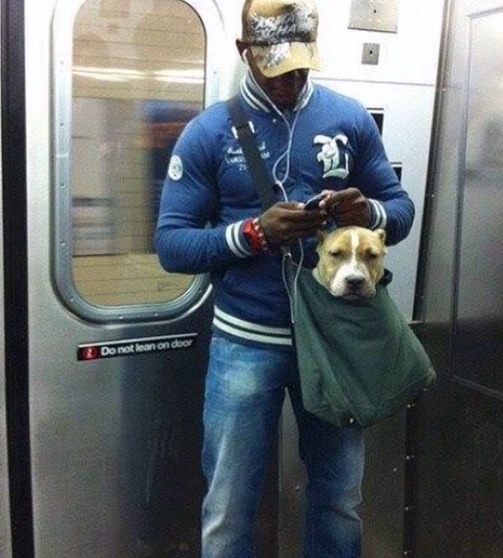 "Stand clear of the closing jaw." (via)
Assuming that this dog does indeed have a body with four legs attached, its owner is making the absolute most of the loosely defined subway rule about only allowing dogs able to fit inside a small bag. "Small" is a subjective term. And the dog clearly fits, if a little snuggly. Getting a cab with a pit bull probably isn't an option. So, not only does this method save them both an incredibly long walk, it also makes it extremely unlikely that his bag will ever be stolen. I imagine getting a seat is a whole lot easier, as well.
Most importantly, it spares this guy from being hassled by the countless goofs and weirdos who ride the subway every day.
(by Jonathan Corbett)