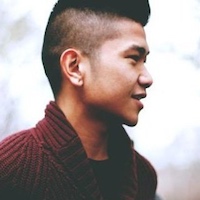 Filed by Keith Estiler

|

May 05, 2016 @ 5:00pm
On May 2nd, Captain Cy of the Strike Zone Sportfishing company and his crew were walking along the docks of Knudson Cove Marina in Ketchikan, Alaska, when something humongous jumped out of the water. It was an Alaskan humpback whale who apparently was feeding near the marina for three days.
Hold up, a massive and full-grown whale just nonchalantly swimming along the harbor? How deep is this water, exactly?
The company wrote on YouTube: "This is about 60 feet of water. They are feeding on herring. The herring was trying to use the docks for protection but this guy was determined!"