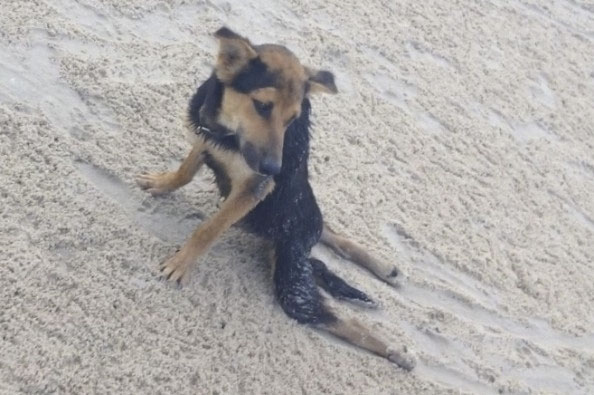 It gets better.
I'm gonna tell you right now that this story has a happy ending, so don't go killing yourself midway through reading this post. Not only would that be excessive and unnecessary, but you'd be robbing yourself of an opportunity to see a very cute picture at the very end.
So anyway, a Canadian woman named Meagan Penman was relaxing on a beach in Thailand when she made a discovery that was equal parts heartbreaking and disturbing: a friendly little stray dog was pulling himself through the wet sand with his front legs, while his back legs dragged uselessly behind him:
"He was in horrible condition, he would have been dead within the month if I hadn't moved him," Penman later explained. After getting a whole lot of no-help-whatsoever from local shelters, she created a Gofundme page to get Leo—as she was now calling him—into the care of a veterinarian and ultimately back to Canada. Thanks to the help of a lot of strangers on the Internet, she exceeding her $7,000 goal. So, she went back to where she found Leo, picked him up and carried him away from the beach and into a hopefully better life.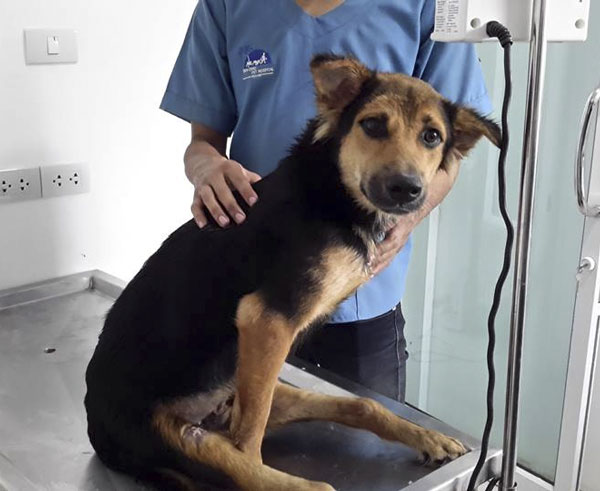 Definitely getting better. (via)

Leo spent two months with a local vet getting treatment for a pretty obviously broken back—let's not even consider what awfulness this dog had to endure—before being allowed to rejoin Penman in Ottawa. There, he was adopted by someone is able to care for him permanently.
And he even got a set of cool-looking new wheels to help him get around.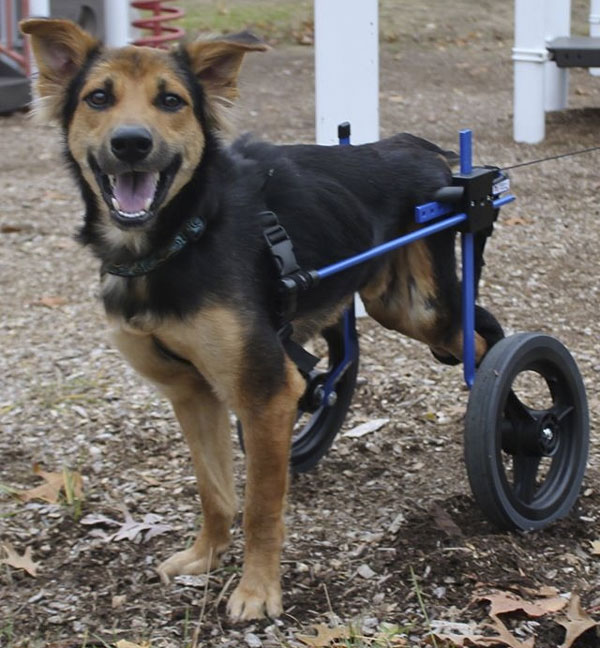 Pretty much the best. (via)

Not too shabby, huh? Sometimes people make you not so ashamed to be part of the same species as them, don't they?
You can see a lot of pictures of Leo living the good life on his Facebook page.
(by Dennis DiClaudio)