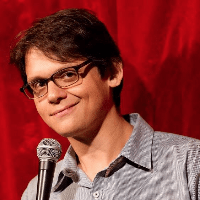 Filed by Matt Nedostup

|

Mar 06, 2015 @ 2:25pm
Tiny pigs, meet the Big Apple.
If you tried to roast one of these suckling piglets with an apple in its mouth, it would never fit. If anything, you'd have to cut a notch in the apple and put the piglet inside. Now that I think about it, that's a grisly image. The video's cute, though. Watch it again.