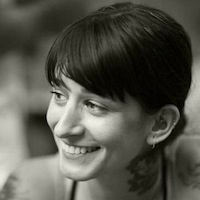 Filed by Jessie Dean Altman

|

Mar 30, 2016 @ 10:10am
There are so many reasons not to fall asleep on the subway: you might miss your stop, snore in public, or even get mugged. But accidentally becoming the Snow White of the MTA is also a good justification for remaining alert on your trip.
Instagram user and American hero Antony Lin was riding the 7 train late Sunday night in NYC when he caught this nature documentary in progress. According to NBC New York News, Lin was watching the rat run around the train car and started filming it because it was so "huge." The fact that the rat crawled onto the sleeping man's lap and then onto his neck (his shriek can be heard as he wakes up flailing) was just the icing on the Instagram cake, really. Lin said a couple got up and moved to another subway car when they saw the rat. See, this is why people say New Yorkers seem unfriendly.