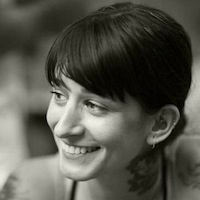 Filed by Jessie Dean Altman

|

Apr 27, 2016 @ 9:31am
On Wednesday morning, a construction worker took himself to the hospital after a venomous redback spider bit him on the penis while he used a porta-potty (the man, not the spider) at a Sydney work site. Oh, Australia, land of dangerous creatures and extreme conditions, you've done it again.
Okay, nobody wants to see the words "penis" and "spider" and "bite" in the same sentence, let alone the porta-potty part. And the redback spider, which is closely related to the black widow, has a poisonous bite that can cause severe pain, sweating, and nausea (much more than the pain, sweat, and nausea you might experience just from reading about it).
The 21-year-old man was later discharged and left the hospital in stable condition, so all's well that ends well (or ends without death due to painful spider bite right on the ol' johnson, at any rate). Honestly, the guy lives in Australia, he's lucky a shark didn't just leap out of the toilet and eat him. Expect to see an apology video from the spider (maybe with Amber Heard by its side, just for the hell of it) some time in the next few days.