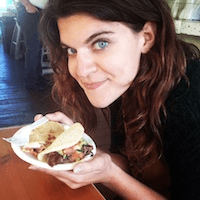 Filed by Kelsey Solywoda

|

Apr 21, 2017 @ 12:03pm
Look, guys. It's Friday. We've all been working extremely hard (and dealing with our weird co-workers) all week. I think we all deserve to watch an adorable baby animal video, don't you?
The Cincinnati Zoo & Botanical garden posted a video of a baby hippo named Fiona looking very zen while enjoying her morning shower to their Facebook page on Wednesday.
Fiona enjoys the shower

Fiona's morning routine includes walking onto a scale to get weighed and moving from there to the kitchen to drink about 60 ounces of formula. To encourage activity, her care team lets her explore the Fiona-proofed areas of the building (chaperoned). A few days ago, she walked into the dive room shower and stood there. Since hippos like to be wet, her caregiver turned on the water. Fiona played and eventually took a nap with the water running.

Posted by Cincinnati Zoo & Botanical Garden on Wednesday, April 19, 2017
That is the happiest, chillest hippo I have ever seen in my life. She's probably experiencing super deep shower thoughts about how miraculous being alive is (or whatever it is hippos think about).
I feel much more relaxed now. When is nap time?