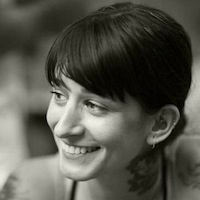 Filed by Jessie Dean Altman

|

Feb 19, 2016 @ 2:55pm
You may not know this now, but you almost definitely want a baby kangaroo. And you'll be certain about it once you see this video of a little baby kangaroo hopping around the kitchen and grabbing onto the legs of the human who gives him his milk.
But mum! I want my milk now!!! * For licensing / permission to use: Contact - licensing(at)jukinmediadotcom

Posted by The Kangaroo Sanctuary Alice Springs on Tuesday, February 16, 2016
If that hasn't persuaded you that you absolutely NEED a baby kangaroo in your life, spend a moment looking at some of the other videos and pictures on the The Kangaroo Sanctuary's Facebook page.