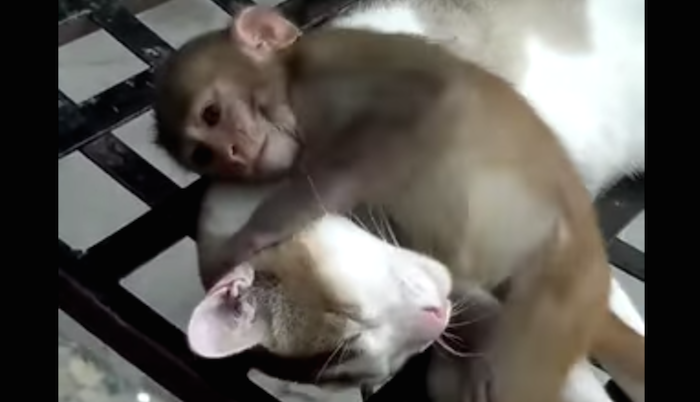 "If you knew how cute this looked, you'd play with me!"
"I do know, and there's no f-ing way."
This baby monkey, much like a baby human, will not take "no" for an answer when it comes to playtime. This adult cat, much like all adult cats, will not dignify the request for playtime with an answer at all. This standoff transcends the boundaries of species and communication, and comes down purely to willpower. As we all know, cats will always win that battle, because there is no will more powerful than the will to do nothing that all cats are born with. There's not much more info on this video, other than it is possibly from Brazil (the YouTube title and description is in Portuguese). If I had to guess, I'd say the little simian is some kind of capuchin monkey, and the cat... is a cat.
(by Johnny McNulty)