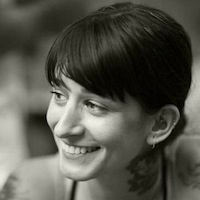 Filed by Jessie Dean Altman

|

Jan 11, 2016 @ 4:41pm
Legendary musician and artist David Bowie died yesterday, breaking the hearts of fans all around the world, but David Bowie the "little blue" or "fairy" penguin was born just two days earlier at the Cincinnati Zoo on January 8. The younger Bowie was named after the performer, with whom it shares a birthday. Little blue penguin Bowie was named before the artist died; zookeepers had "no idea" the timing would be so significant.