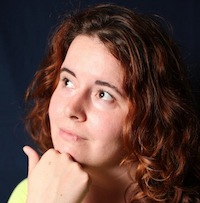 Filed by Aimee Lutkin

|

Oct 27, 2015 @ 8:28am
Since the advent of Pizza Rat, we've been inundated with different animals videos and photos that involve scrappy urban scavengers eating something disgusting. None have touched the nerve that Pizza Rat has, but we have a strong contender here. Imgur user connierubirosa posted the photo below, with the title "Most New York photo I've ever taken." Introducing: Bagel Pigeon.
Much like Pizza Rat, Bagel Pigeon's story has a hint of melancholy. Pizza Rat doesn't get its pizza, and Bagel Pigeon is imprisoned by the food it loves, in a suffocating bread hug. Will this bagel embrace keep it bound to the earth? Or will it have the bravery and fortitude to escaped by eating its way out? The world will never know, but in this town, anything's possible. New York, New York!