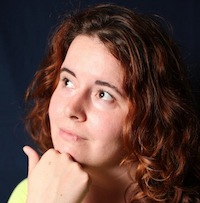 Filed by Aimee Lutkin

|

Nov 27, 2015 @ 11:00am
There are bears in your house, bears in your backyard, and bears in your hammock. The bears will get you and if you try to escape, they will systematically destroy your means of conveyance. In the video below, YouTuber Scot Frerman captured a brown bear casually opening his neighbor's car door looking for snacks and assumedly the keys, because he wants to go for a spin.
A real bear sanctuary would be a place you could go to get away from the bears. But you can't drive there, because bears.