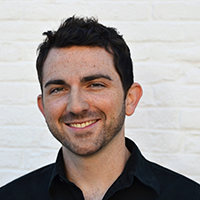 Filed by Chip Dwyer

|

Jul 18, 2015 @ 12:35pm
This bear hates strawberry rhubarb pie as much as us.

Possible reaction to strawberry rhubarb pie.
(via NY Daily News)
A bear broke into a restaurant in Pinewood Springs, Colorado, and ate nearly every pie in sight. It even took a few pies for the road, dragging them to the parking lot. But it didn't so much as lick the strawberry rhubarb pie.

Interestingly, the bear stayed on the side of the restaurant that is not covered by video surveillance. Coincidence? Yes, but it would be much better if the bear had been casing this joint for pies and intentionally avoided being taped. Local wildlife officials are also stumped as to how the bear transported pies outside the restaurant.