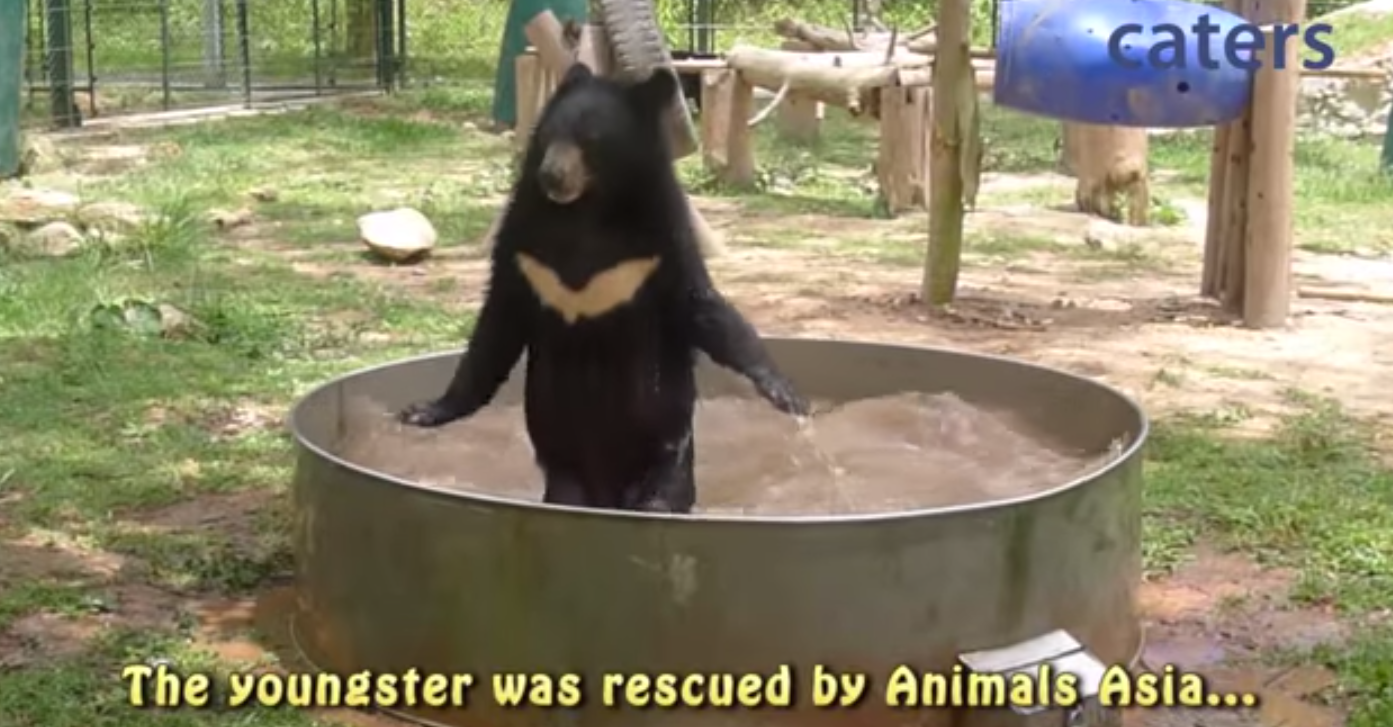 This is the least-fabulous thing Georges the bear does with his paws in this video.
This is Georges, an Asian Black Bear, which are also known as Moon Bears or White-Chested Bears because of the white v-shaped markings on their chests, or (by me) as the "Batman Bear." These creatures weigh between 145-440 lbs at adulthood and have been known to walk on their hind legs for up to a quarter of a mile (ironically, their hind legs are the weakest among the bears, but their upper body strength and climbing ability is impressive).
They also get farmed for their bile, which has no medicinal value whatsoever except in superstition in folklore. That superstition and folklore makes it expensive enough, though, for poachers to trap the bears and keep them imprisoned in horrific conditions, kept alive in small cages for years while tubes inserted into their chests continuously drain their body of bile. Fortunately, Georges was saved by AnimalsAsia from that fate, and he can now splash around giving medicinal-level feels to YouTube viewers worldwide.
(by Johnny McNulty)