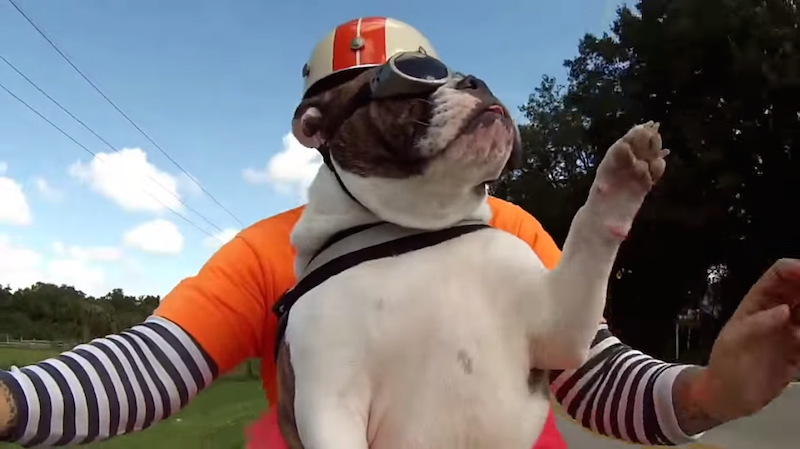 "Look, human, my subjects have come out to greet me!"
Sweets the English Bulldog is the king of the road, and like all good royalty, he knows that the key to a drive in the countryside is a majestic wave at the passing peasants.
This video was uploaded by Christine Sutton, whose channel is devoted to Sweets. She also has this unfairly cute video of Sweets' first ride as a puppy.