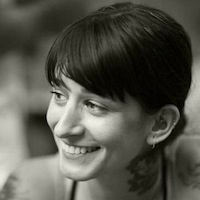 Filed by Jessie Dean Altman

|

Jun 10, 2016 @ 10:50am
Dealing with cable companies has to be one of the most frustrating, annoying things you can find yourself having to do. A woman named Laura Carrie in Australia dealt with this recently, when five days after her cable company, Telstra, told her that her broadband would be up and running, she still had no Internet. Instead of getting mad, though, she just posted a message to their Facebook page, along with a snapshot of how she'd been spending her time sans the web—by playing cards with her cat, naturally.
Hi Telstra! I know people usually complain when their broadband was supposed to be connected 5 days ago, and they have...

Posted by Laura Carrie on Monday, May 30, 2016